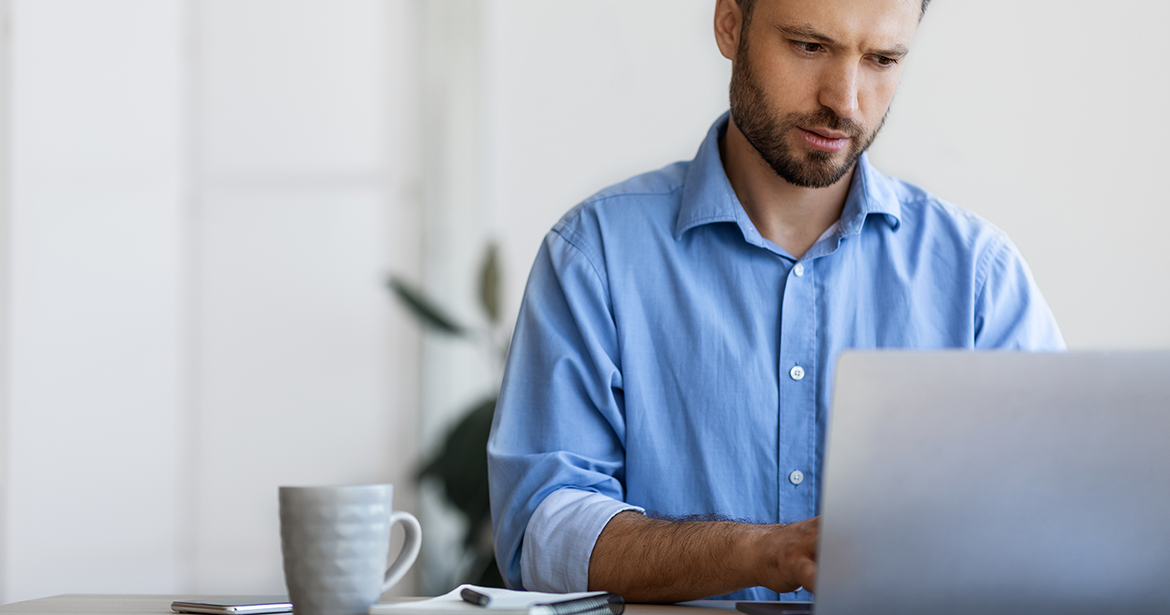 Frequently Asked Questions

The Vision Mobile App will be decommissioned and you will have to download the new Vision mobile app. Visit your app store to download the new Vision mobile app so you can bank anywhere, anytime.
Two-factor authentication

One-time security codes provide an additional layer of protection that safeguards sensitive information and certain online banking activities. It's a numeric security code (up to 7 digits) that you will receive via text message to your mobile phone or to your email address when you perform certain activities.  The code is time sensitive and valid only for a limited amount of time. Here are some examples of when one-time passcodes are used:
Register for online banking
First time you sign in to online banking
Add a new bill vendor
Update contact information
Change or reset your password
Transfer funds to other members
Add an Interac e-Transfer® recipient

First, check your spam or junk folder. If you don't find it there, click resend the code on your confirmation screen to try it again.

Yes. You can set up shortcuts through the widget function on your mobile device by navigating to the menu "=", choosing Settings and tapping on Widgets. There you will be able to add up to three accounts you'd like to view. If you're sharing this device, we recommend you turn off this option.
You can also add some of your favourite transactions as shortcuts in the widget, giving you an even quicker way to do your banking.

You can create favourite transactions to make repeat transfers to the people you regularly send money to. To do this, simply click the favourites icon after completing a transaction.

You can delete, rename or add a photo to your favourite transactions.
In online banking, select Accounts, under Accounts click Favourite transactions. You can also click the heart icon located at the top right corner on your main online banking page.
In mobile banking, navigate to your menu "≡", select Accounts  and tap Favourite transactions. You can also view your favourites on your main mobile app page after you've signed in.

The following are a few examples of favourite transactions:
Transfers between your accounts (immediate, recurring, scheduled)
Member-to-member transfers (immediate, recurring, scheduled)
Transfers to loans (immediate, recurring, scheduled)
Bill payments (recurring)
Transfers to TFSA and RRSP savings accounts (immediate, recurring, scheduled)
Interac e-Transfers® (send or request money)

The process for setting up a member-to-member transfer is different in the new system so you will need to manually enter the other member's 12-digit account number. You must also have a valid email address or mobile phone number on file to process the transfer.
TIP: Make your member-to-member transfer a favourite transaction. This way you won't need to remember their 12-digit account number every time you want to transfer money to them.

Sign in
Click Accounts and select Open account
Choose Chequing or Savings and click Check the accounts
Select the account type you want to open and click Open account
Fill in the fields and click Continue
Review the details and click Continue

Simply sign in to online or mobile banking and change your settings.
Sign in to Vision's digital banking
If you're using online banking click My Vision, under Settings, click Statement preferences. If you're using the mobile banking app, navigate to your menu "=", select Settings and tap Statement preferences
In each statement account section, you will see a button ("v" icon), followed by an "Account details" label. When you click on that button, a subsection will expand, displaying all the accounts that are merged with that primary account. We call that the statement account.
In the Paper Statement column, you can click the toggle button to turn paper statements "OFF" or "ON". If the toggle is in the "OFF" position, it will have no colour, meaning it is disabled and you will not receive paper statements. If the toggle is "ON", you will see that it is green, meaning that you will receive a paper statement.