At Vision Credit Union, we work hard every day to serve our members, to be vigilant stewards of our members' resources and to live up to co-operative principles, all while making strategic decisions around our credit union's growth and continued success.
None of this would be possible without the dedication and counsel of our Board of Directors.
The elected volunteers who serve on Vision's board make a meaningful difference to our credit union. They combine sound financial decision-making with their dedication to co-operative principles to set a course for Vision Credit Union that benefits the people and places where we operate.
Meet the esteemed members of Vision Credit Union's board: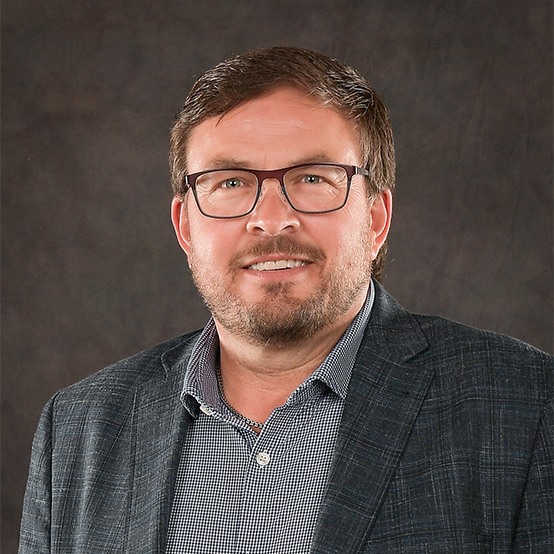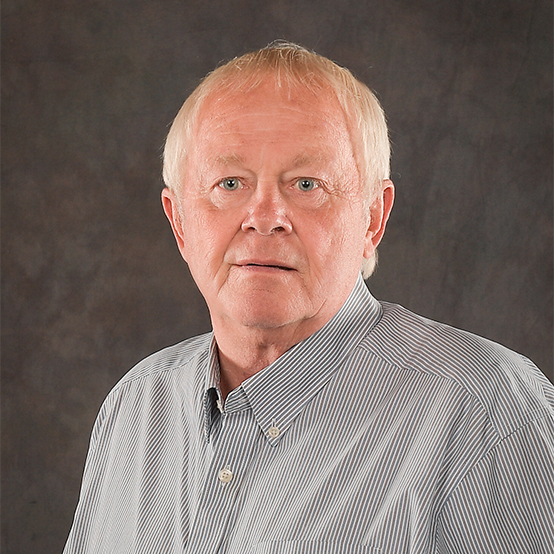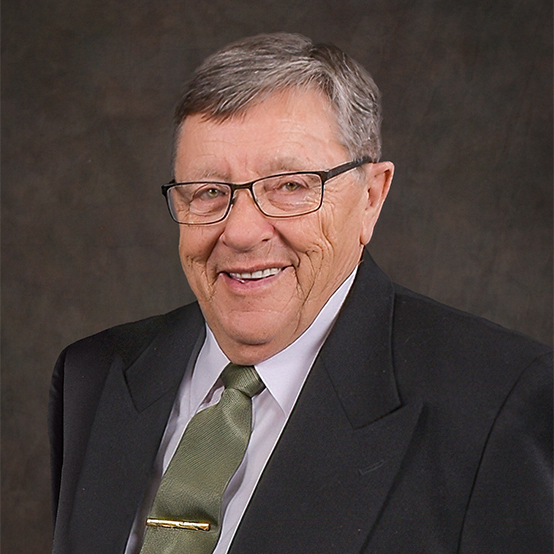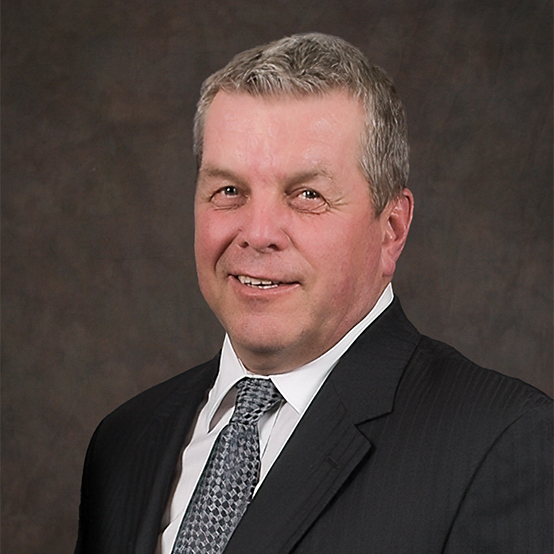 Glenn Friesen
Board Chair
Dean Huolt
Vice Chair / Audit & Finance Committee Chair
Camrose/Daysland/Killam/Sedgewick
Dean has been an active member of Vision Credit Union's Board of Directors since 2008. During this period, he has served on several committees, including the Credit Committee and the Nominating Committee. Dean currently chairs the Audit and Finance Committee. In addition to his local business activities, Dean has been a great community supporter and served on local sports and youth development organizations.
Dean brings to the board a wide range of business and financial experience. Over the past 28 years, he has created and operated several successful private business firms involved in residential land development, residential home construction, commercial construction, and commercial rental and self-storage.
Dean lives in Camrose with his wife, adult children and two granddaughters.
Dennis Baird 
Director
Stettler/Castor/Alliance
Dennis is a retired licensed denturist. He was in the profession for 37 years; 30 of that in his own clinic in Stettler.
Dennis became a director on the Alberta Denturist Society in 1984 and was instrumental in bringing in legislation for licensed denturists. Once the society became a legal profession under the Government of Alberta's HPA Act, he became a registration director on the Alberta College of Denturists and served on that board until his retirement.
Dennis has been a member of Vision Credit Union's board for 29 years. During his 30-plus years in Stettler, Dennis tried his hand as a volunteer/captain of the Stettler Fire Department, a member and president of the Stettler Chamber of Commerce, a member and president of the Stettler Rotary Club, and a member and president of the Stettler Lions Club.  He played men's hockey for many years.
Dennis and Heather reside in Stettler. They have three married sons and five grandchildren.
Reg Bouchard
Director
Peace River/Falher/La Glace
Reg attended primary and secondary school in the Smoky River Area of the Peace Country. After graduation, he farmed with his father and brother for a couple years, and then returned to school in 1963-64 to study accounting. Over the next 20 years, Reg held a variety of accounting positions and continually upgraded his training.
In 1987, he began studying theology at the University of Alberta. A year later, he enrolled in a diploma program and then a Liturgical Study program at Newman College, graduating from both courses in 1998. He was ordained a Permanent Deacon in the Roman Catholic Church in 1998 and began working for the Catholic Archdiocese in October of 1992.
Over the years, Reg has contributed to his community in many ways. He served as a volunteer firefighter for 22 years, eventually rising to the rank of Deputy Fire Chief of the Peace River Fire Department. In 1980 he was elected to the Council of the Town of Peace River where he served two terms.
Reg served became a member of the Caisse Horizon Credit Union board in 2004 where he was the Chairman of the Governance Committee for several years. Later, in his role as Chairman of the Board, Reg helped to spearhead the merger process with Battle River Credit Union. He was appointed for a term of two years to the Board of Directors of Vision Credit Union as Northern Representative upon merger, and later on elected to the Board in 2016.
Reg first became a member of the Caisse Populaire de Girouxville in 1957 and he remains truly committed to credit union principles today. He is proud of what Vision Credit Union has accomplished in the Peace Country.
Glenn Friesen
Board Chair
Camrose/Daysland/Killam/Sedgewick
As Senior Vice President of Sales and Marketing at Meridian Manufacturing Ltd., Glenn has played a pivotal role in the development and commercialization of innovative grain storage and handling solutions over the last 35 years. This was accomplished through his relationships with dealers, farmers and the local community. Glenn's has spent many hours seeding in the spring and combining in the fall, which has instilled in him respect and gratitude for the agrarian way of life. As a visionary and leader, Glenn has clearly contributed to the growth of the company from a start-up company with a single location in Camrose, to an international organization with 2000 employees and seven locations across Canada and the US.
Glenn has likewise contributed his time and talent in the Camrose community: as director of Vision Credit Union board for over 30 years. In this role he served as chair of the Credit Committee as well as Vice President. He was also instrumental in the start-up of the Camrose Canadian Food Grains Bank and is an active member of a local church where he served as Financial Secretary for 35 years. Glenn was elected Board Chair in 2022.
Glenn lives in Camrose with his wife Dianne, has a daughter in Calgary, and son in Edmonton and two grandsons.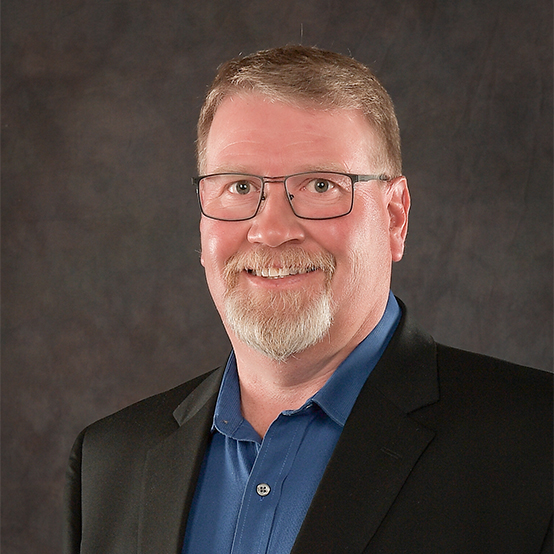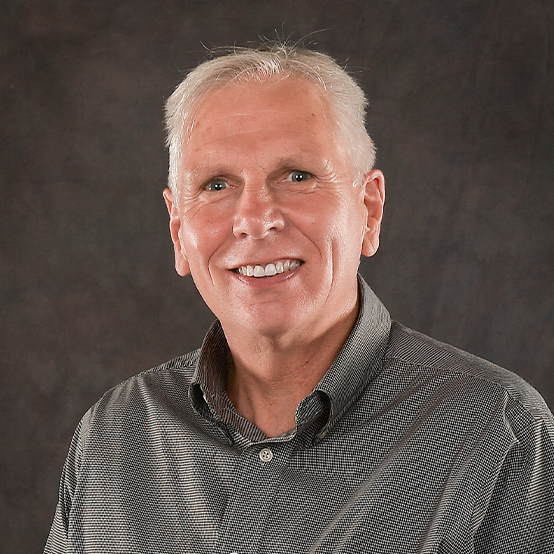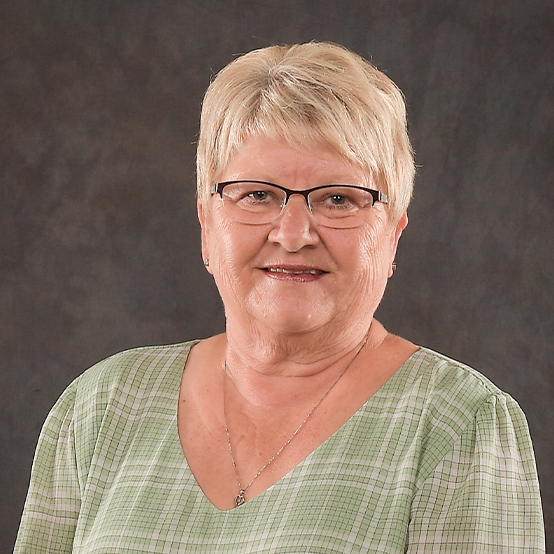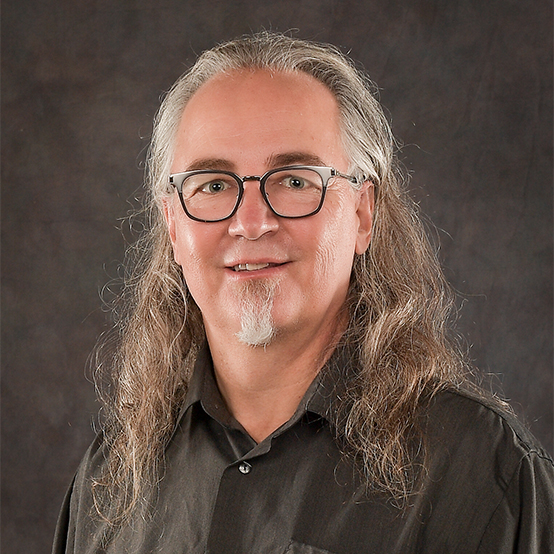 Dean Nelson 
Director
Wetaskiwin
Dean was born and raised on a farm just outside of Wetaskiwin, which he owns and still farms today. Dean married Sonia in June 1991 and they moved to Edmonton for their first five years of marriage before they moved back to the family farm. They are the fourth generation to take over the farm.
Dean became a member of the Wetaskiwin Credit Union in 1978, at 11-years-old, when he deposited his first pig cheque. He still has the same account today and has been a proud Credit Union member ever since.
Dean and Sonia have three children: Emily, Benjamin and Sara. Emily is married and lives in Brandon, MB. Benjamin and Sara are attending college and will graduate in spring 2022.
Ron Pilger
Director / Risk & Governance Committee Chair
Camrose/Daysland/Killam/Sedgewick
In 1976, Ron decided to take a one-year break from college where he was preparing (half-heartedly) to become the world's best psychologist. Broke and bored, he applied for two jobs: as a lending department trainee at Camrose Savings and Credit Union Ltd. and for an advertising consultant role with the local newspaper. He interviewed for both jobs the same day and was offered both positions. Small caveat: he had to get back to each employer with a decision by the next day. 
Forty-three years later, Ron remains with Camrose Booster Ltd.  After ten years in the sales department, Ron became the director of New Product Development. He launched two publications: The Country Booster and SuperBooster, as well as a promotional products division, website design service, and a popular Camrose Now! community app.
Today, Ron is the associate publisher for all Booster print publications, as well as sales manager for their busy commercial printing operation, the promotional products division and their website service. 
Over the years, Ron has received a range of national and international awards for copy writing, photography and advertising. He is a speaker and one-man sounding board to newspaper associations and independent publishers. He regularly serves as a campaign manager for municipal elections. He is a graduate of the Mouser School of Advertising, Crewe, Virginia. 
Ron was elected to the Battle River Credit Union Board in 1996. He chaired the Audit and Finance Committee for many years. This year, Ron began a role as chair of the newly formed Risk and Governance Committee. He is also in his second term as a member of the Alberta Central Board of Directors, where he is an elected representative for the Northern Region. 
Ron served on the board of directors of St. Mary's Hospital for nine years and was board chair for an additional two years. His proudest experience in this role was leading a fundraising drive to purchase and install the first CT scanner at the local acute care hospital. 
He is married to Marnie. They have three adult children: a policeman, an electrician and an aspiring nurse. 
Ron is an active member of the Purple Martin Conservation society. He enjoys writing, public speaking, emcee duties and keeping his collection of Fords from the 1930's, plus a 1966 Mustang convertible – fingerprint free and ready to drive.
Yvonne Schell
Director
Camrose/Daysland/Killam/Sedgewick
Yvonne became a member of Vision Credit Union's board in 2021.
She is a seasoned branch manager with 39 years of experience working in the credit union system. She began her career in 1978 as a loans officer at the Unity Credit Union in Saskatchewan and retired in 2017 as branch manager at Vision Credit Union. Over the years, she maintained a focus on resolving problems, improving member satisfaction, always abiding by Credit Union bylaws and Credit Union Deposit Guarantee Corporation regulations.
Yvonne is a strong supporter of the credit union system. She has a clear understanding of Vision Credit Union's mission and vision and first-hand knowledge of how to help the credit union remain competitive in a challenging economic environment.
Stuart Schramm
Director
Pincher Creek
Stuart has held several board positions with Pincher Creek Credit Union and continued to serve following the merger with Vision Credit Union earlier this year.   
Stuart was born in Calgary and raised in Lethbridge and Medicine Hat. He attended Winston Churchill High in Lethbridge, Medicine Hat College and received a diploma in Child and Youth Care from Lethbridge College. 
For the past 25 years, Stuart been employed at Matthew Halton High School in Pincher Creek. He played in several local bands in the Lethbridge and has operated a DJ business in Southwestern Alberta since 1996. 
Stuart currently resides in Cowley with his wife Barbara.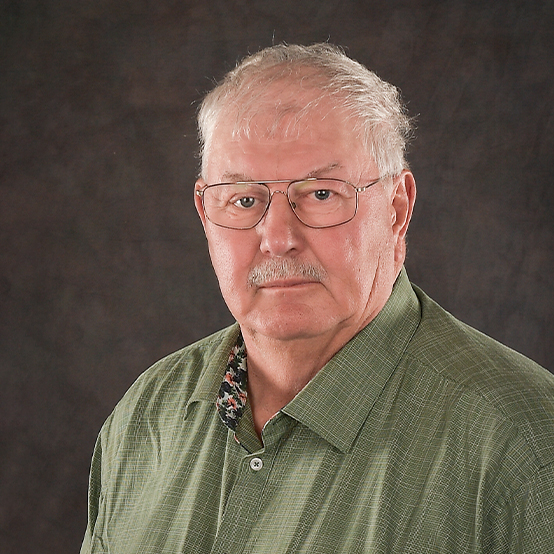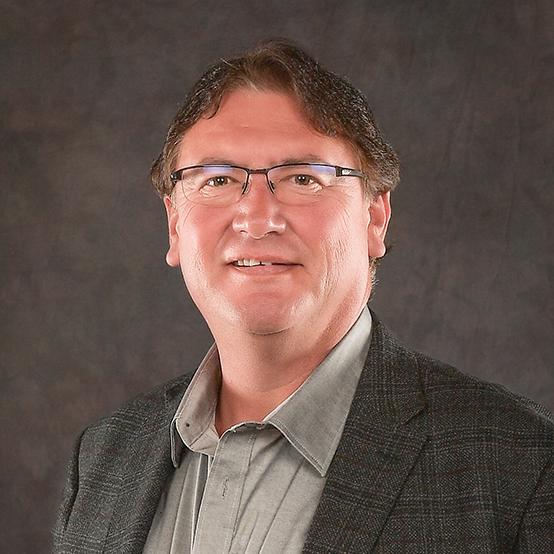 Allen Stefiuk
Director
Two Hills/Vegreville
Allen has been a Vision Credit Union member since 2000.
He was born and raised on a mixed farming operation east of Two Hills and understands the importance of building and supporting the community. As a Vision board director, Allen is committed to addressing and understanding member concerns. He looks forward to contributing his knowledge and abilities to Vision Credit Union on behalf of the membership for years to come.
Allen is an active member of his community and has been involved with the Two Hills 4-H program for approximately ten years. He has also coached minor hockey and fastball and has volunteered with the Two Hills Curling Club for the past 25 years.
Allen and his wife Gloria have two daughters and one son.
Doug Tremblay
Director
Manning/La Crete
Doug has been in employed in logging and road construction since 1983. He is currently the owner of Doug Tremblay's Precision Services, a Manning-based oilfield consulting and road construction company. His policy is to hire as many qualified indigenous people as possible.
Doug has been a member of the credit union for over 35 years. In addition to his contributions to his credit union, Doug has also served on the Manning Municipal Planning Commission.
Doug is married to Sheryl, and they have one child.